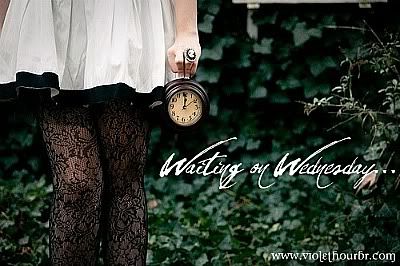 Waiting on" Wednesday is a weekly meme, hosted by Jill at
Breaking the Spine
, that showcase upcoming releases that we are eagerly anticipating.
I was roaming through Barnes and Noble last night looking for more books to buy, like I need any more :) Anyways, I found this book on an upcoming release list. It definitely sounds like a good book, and I can't wait to read it.
Have you read this book or any other book by Eileen Cook?

Isobel's life is falling apart. Her mom just married some guy she met on the internet only three months before, and is moving them to his sprawling, gothic mansion off the coast of nowhere. Goodbye, best friend. Goodbye, social life. Hello, icky new stepfather, crunchy granola town, and unbelievably good-looking, officially off-limits stepbrother.

But on her first night in her new home, Isobel starts to fear that it isn't only her life that's unraveling—her sanity might be giving way too. Because either Isobel is losing her mind, just like her artist father did before her, or she's seeing ghosts. Either way, Isobel's fast on her way to being the talk of the town for all the wrong reasons. ~Goodreads



What's your WOW? Leave a link and I'll stop by and check it out.