So everyone probably already knows how crazy the YA Crush Tournament hosted by the YA-Sisterhood has gotten. I mean it's been all over twitter and competitions that one competitor should of won they didn't. This tournament is all about who is your favorite male character from a series.
We are down to the final two Jace Wayland (The Mortal Instruments Series by Cassie Clare) and Zachary Moore (The Shade Series by Jeri Smith-Ready) one will go home victorious (*cough Zach cough*).
I have to admit it I do love Jace but I love Zach more have your read the series you will totally get why :) Check out the amazing authors
blog
for more info on the books. Anyhoo, today is the big day the polls will be open at 8am CT for 24 hours, this will give you plenty of time to vote.
Each IP address is unique so you can vote from your phone, house computer, neighbors computer, apple store, library, school, friends house.
Today I will be rallying for Zach and #TeamKilt, the awesome Amy and Jen from
Fictitious Delicious
are the advocates for Zach in the competition. You can help spread the word around by tweeting (use hashtag #teamkilt), facebooking, posting your own post or anything else you can think of.
Just in case you needed a visual (kilts=sexy) (Scottish Guys= drool & maybe a faint)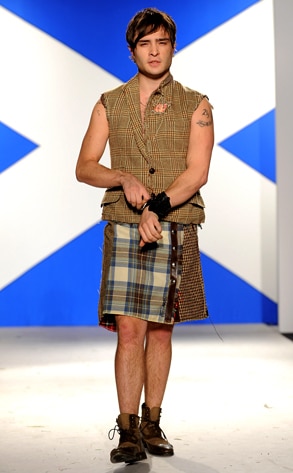 HAVE I WON YOU OVER YET?
Description of Zach:
Gorgeous, dark wave of hair with bangs, broad chested and large hands :)
Scottish accent and has no shame wearing a kilt
And for your listening pleasure:
A Scottish lad who can sing :) Paolo Nutini
HAVE YOU SEENT THE INCENTIVES THE AUTHOR IS OFFERING? Check it out
here.
SO IN HONOR OF ZACH BEING IN THE FINAL ROUND OF THE COMPETITION. I AM HOSTING MY FIRST GIVEAWAY EVER.
I am giving away a copy of Shade & Shift to one lucky voter. All you have to do is VOTE FOR ZACH
here
.
Leave a comment below letting me know that you did and a way to contact you.
Must be 13+ to enter.
Giveaway will end August 11, 2011 at 12am EST.
Winners will be chosen by random.org.
Giveaway is open Internationally. (Will use the Book Depository)