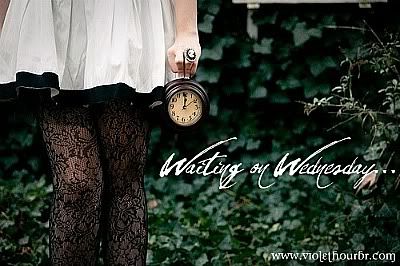 Waiting on" Wednesday is a weekly meme, hosted by Jill at
Breaking the Spine
, that showcase upcoming releases that we are eagerly anticipating.
So one of my all time favorite authors is Rachel Vincent. The first book of her's that I read was in the Shifter's series, it was the second PNR series that I picked up after being on hiatus and not touching a book in over 10 yrs. I loved the heroine, Faythe and everything about the world that Ms. Vincent built. Around the time I found the series, I also realized it was the ending of it, which had me completely bummed out. I wrote to Ms. Vincent to find out if there would be another adult series, and to my surprise she actually responded *it was totally a fan girl moment with tons of jumping and screaming*.
Anyways, I found out about a new adult series that she was writing. My year long wait is almost over, on August 23rd Blood Bound will be released *Squee!*.
Most can't touch the power. But Liv Warren is special – a paranormal tracker who follows the scent of blood.




Liv makes her own rules, and the most important one is trust no one.




But when her friend's daughter goes missing, Liv has no choice but to find the girl. Thanks to a childhood oath, Liv can't rest until the child is home safe. But that means trusting Cam Caballero, the former lover forbidden to her.




Bound by oath and lost in desire for a man she cannot have, Liv is racing to save the child from a dark criminal underworld where secrets, lies, trauma and danger lurk around every corner...every touch...every kiss.


And more blood will be spilled before it's over.

You can read the first chapter
here.
Trailer:
Doesn't it sound great? What are you anxiously waiting to read? Leave a link in the comments and I'll check it out.