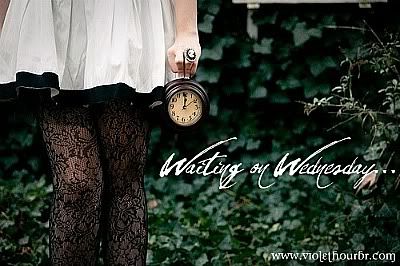 Waiting on" Wednesday is a weekly meme, hosted by Jill at
Breaking the Spine
, that showcase upcoming releases that we are eagerly anticipating.
Can't wait to read this book, I haven't read a good witch story in a long time. The story sounds hauntingly beautiful.

The world is changing.
For thousands of years, witch song has controlled everything from the winds to the shifting of the seasons. But not anymore. All the Witches are gone, taken captive by the dark Witch, Espen.
As the last echoes of witch song fade, Espen grows stronger as winter and summer come within the space of a day. Now she's coming for the one she missed—a shy, untrained girl of fifteen named Brusenna.
Somehow, Brusenna has to succeed where every other Witch has failed. Find Espen. Fight her. Defeat her.
Or there won't be anything left to save.
Amber Argyle's debut, Witch Song, is a classic fantasy for young adults. It will be released Sept 1st 2011.
If you want to read the first chapter you can find it
here
. This is the author's site.
Here's the trailer for the book:
What are you waiting for? Leave a link and I'll check it out.