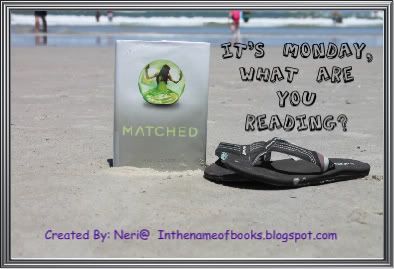 It's Monday! What Are You Reading? is a weekly meme hosted by

Book Journey

where we gather to share what we have read this past week and what we plan to read. It is a great way to network with other bloggers, see some wondeful blogs, and put new titles on your reading list.
Wow, I feel like it's been months since I've posted about what my plans on what I've read, and what I am currently reading. I'm trying to get back into the swing of things and I think this meme is perfect because I can set a goal.
I've finally read the The Hunger Games- Can I just say this- Holy Batman! What the heck took me so long? Seriously!
Because I'm addicted, I definitely will be reading Mockingjay next.
So, What are you Reading this week?