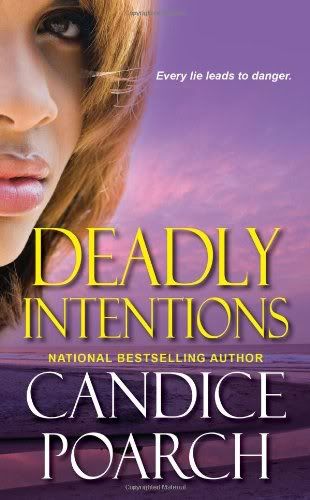 Goodreads Synopsis:

When Lisa Claxton starts her own cleaning business on Paradise Island, she may finally profit from her talent for whipping a house into shape--in more ways than one. A valuable Claxton heirloom, a golden bowl, is missing, and Lisa has tracked it down to a local home, which she quickly gets herself hired to clean. But when she arrives she finds a dead body--and flees right into the safe arms of an irresistibly handsome man. . .




But She's About To Find So Much More. . .




Injured Navy SEAL Brian Knight came to his grandfather's house to recuperate. He didn't expect to be greeted by a frightened beauty--or to get mixed up in her scheme. But Brian has to pursue the killer who invaded the house--and he's determined to pursue Lisa as well. Soon, the two are up against ruthless thieves whose intentions are more than deadly.
Publisher: Kensington Books
Release Date: 5/1/2011
Purchase:
Amazon
Barnes & Noble
My Thoughts:
I wasn't sure how I would like this book, but once I picked it up the story flowed really well and I found myself hooked. Lisa is a woman on a mission to find a stolen heirloom and somehow she always finds herself in some kind of danger. Lisa lives in a small island where everyone around her either knows her or is related to her. Lisa is dealing with a lot of emotional baggage and believes by returning the bowl that this may be the way to redeem herself in her families eyes. Her family has roots that are deeply rooted in the island and their family history means everything to them.
With the help of her sister, Lisa starts her own cleaning service and that's when the trouble starts. Through some conniving and scheming she gets the contract to clean the house of the person she believes currently has the bowl in their possession. On her first day of the jobs she stumbles upon a murder scene and then things spiral down from there.
This story is full of suspense, mystery and romance. Some of the plots I figured out early on and knew where the writer was going with the story but it still kept my interest and the writing was engaging enough that I kept turning the pages.
The switching of narrators was a little confusing at times but after the first few switches, I got the hang of it and it didn't really stop the reading flow.
Overall I enjoyed the story and would definitely read more books by this author.
If you like mystery and suspense you should try it out.
I give this book 3.5 stars.
*This book does have mature themes, so it isn't suitable for anyone under the age of 18.